Moving can be a challenge for your finances. But a little planning before you start can ease the burden tremendously.
When you're planning a move, and preoccupied with reading reviews, meeting roommates, and packing (ugh...), your finances are probably last thing on your mind.
But knowing how much to save up in advance, and generally getting your finances in order, should be a big part of your moving agenda. Because—unfortunately—even if you can convince (or bribe) a few friends to share your misery and help out, it's probably not going to be free.
And considering that almost 1 out of 3 Americans have $100 or less in their savings account, a lot of people may have trouble when it comes to footing the bill.
What about you? You're moving out, but have you saved enough to finance the move and start your new life?
There's no one-size-fits-all answer to the question,"How much should I save before moving out?" and the amount you need to save depends on few things:
 Where you're moving

 How much you're doing yourself versus hiring out

 The lifestyle you want to live once you're there
We're going to discuss all the elements to consider, and how much money to save, so that everything goes smoothly when moving day comes. Then all you need to worry about is unpacking and settling in, and not how you're going to pay off that avalanche of new credit card charges.
How much does it cost to move out?
Once you realize that you need to save and plan in advance, the natural follow up question is... so how much should I save before moving out? But it's less natural to work backward and understand the real costs. And it's more than just saving enough to cover rent. You also need to consider the cost of buying furniture, moving your belongings, and other expenses.
There's no all-inclusive list, and every move is different, but here is what you can expect to see for total costs of moving out. Prepare yourself a little today, and avoid a lot of headaches (and debt) tomorrow.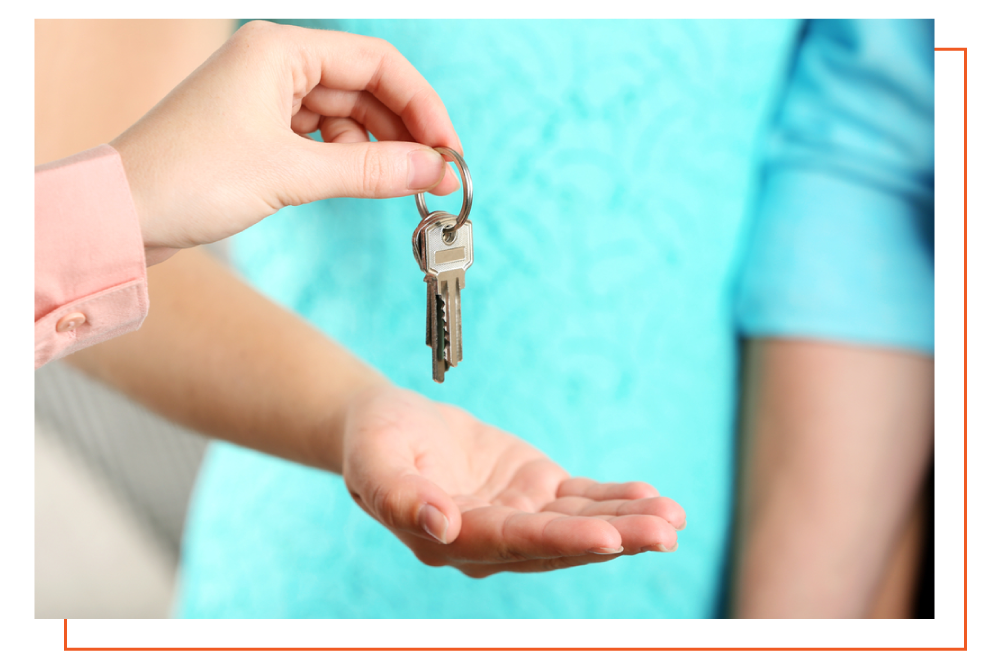 Rent and security deposit
You know you'll have to pay rent (or a mortgage) when you move out. But it's easy to forget that you'll probably have to pay a one or more months' rent upfront. This includes your security deposit, which usually amounts to a month's worth of rent. Since it's not spread out over time, this can be a big hit to your account.
The maximum security deposit amount varies from state to state, so it's best to research the laws in your state. For example, in California, the maximum security deposit a landlord can charge you is equal to two months' rent. But in Florida, there is no legal limit (though competition among landlords should keep it at 1-3 months).
This is important to know as it can affect your planning process. In rental markets that are especially competitive for renters, some landlords might require two to three months' worth of rent just to hold the apartment for you. Keep these costs in mind as you do your search.
As long as you—I mean, your roommates—don't trash your new place, you should get most or all of your deposit back when you move out. But you'll still need to budget for it up-front.
Average cost: $732 - $1,651
Source: World Population Review
Renter's insurance
Unlike a security deposit, renter's insurance isn't subject to legal requirements in any state. But in a competitive rental market, it's one more thing that landlords might require to bring you on as a tenant.
Renter's insurance safeguards your possessions in the event of damage or theft while you live in an apartment, condo, or house. Policies vary, but it will usually cover personal items like furniture and electronics. It can also provide liability protection should anyone get hurt at your place, or if the property gets damaged in some way.
As a bonus, renter's insurance tends to be pretty cheap. Costs for replacing damaged or stolen items can add up, so if you have the possessions to justify it, budgeting for renter's insurance before you move can be a smart... move. You also get peace of mind knowing your stuff is covered.
Average cost: $144 - $348 / year
Source: ValuePenguin
Moving fees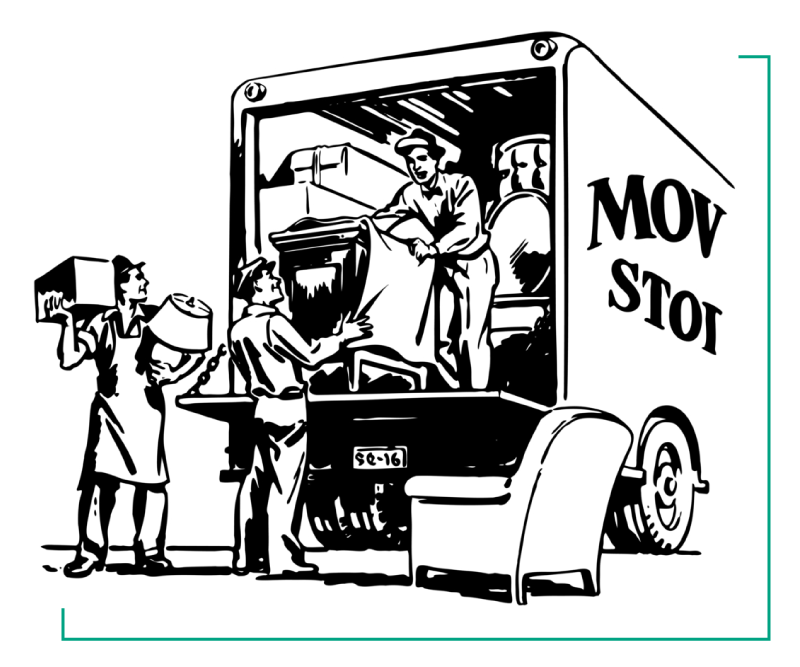 If you want your move to go as smoothly as possible, one of the most important steps is to budget for moving fees. This includes practical moving supplies like boxes and packing tape, renting a moving truck or van, and paying movers if you can't convince or bribe anyone to help (or if you just want to avoid the hassle).
Planning also means getting informed about hidden costs, like mileage fees on rental moving trucks. Carefully researching these travel-related expenses will help you stay within your budget, and avoid nasty surprises. And may get you a better deal since you know what to look for.
How much should you plan for in this case? It depends on how far you're moving. Currently, the average cost of renting a moving truck for a day is about $60. However, if you're moving across (or out of) state, you'll want to plan for much more.
If you want to get an estimate based on your specifics, check out this calculator.
Average cost: $501 - $1,733
Source: moving.com
Furniture
Couches, beds, dressers, and dining sets come with hefty price tags. If you don't budget carefully, furniture costs like this can spiral out of control. You'll need to factor in necessities such as a mattress or chairs for your new place, plus any delivery or assembly fees — which can add up to hundreds of extra dollars.
Budgeting for furniture probably seems overwhelming, but it's necessary to prevent running into money troubles down the line. Start by creating a checklist of furniture items you'll need, and figure out how much you have available. Then focus on finding suitable options and negotiating prices.
Average cost: $3,500 - $5,800
Source: Apartment Guide
Utility bills and activation fees
Many young people focus on the cost of rent and forget to budget for the cost of utilities. This includes paying to set up new utilities (which can sometimes come with a hefty activation fee) and monthly service costs.
Assuming you'll have to pay for electricity, gas, water, and sewer utilities, you should budget at least $290 per month. However, remember that the cost of utilities varies greatly depending on where you live.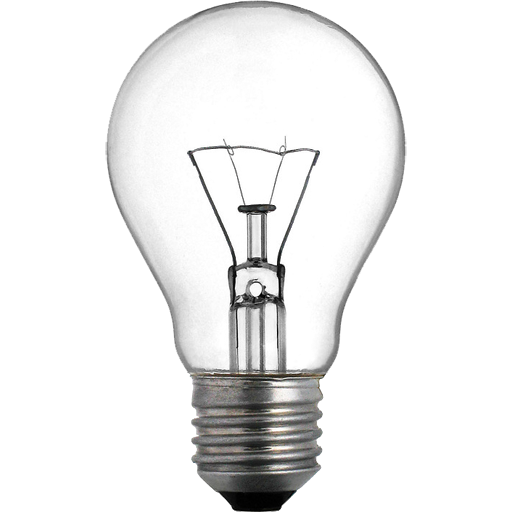 Pro-Tip
PAY BILLS ON TIME TO BOOST YOUR CREDIT SCORE
Once you move out, utilities become a new expense. But with new programs out there, paying your bills on time can now help your credit score. This only applies to certain bureaus and credit models, but it can be a creative way to help you prove your financial responsibility, and qualify for lower interest rates on loans in the future.
Also, remember that you'll need to budget for internet, sunscriptions, and streaming services on top of the basics. According to the study linked above, these can add up to an additional $200+ per month. So utilities and recurring costs can easily hit $500 a month if you're not careful.
Average cost: $290 / month
Source: move.org
How much should I save before moving out?
With all of the above factors, how much should you save before moving out? Again, there's no one-size-fits-all answer here, as it depends heavily on a few specifics for your situation.
 Will you be moving out on your own or with roommates?

 Will you be moving to a different state?

 What is the cost of living where you're moving?

 Do you need to furnish the place, and if so, with what?
Using the numbers above, if you want to save enough to cover at least the first month, you should save at least $6,000 - $7,000. This is usually enough to find a place to live, buy furniture, cover the moving budget, and still have enough for an emergency fund. As you plan to find a place to live, remember that the financial rule of thumb is your earnings should be at least 2-3 times your monthly rent. That means if you're bringing home $1,500 every two weeks, rent shouldn't be much more than $1,000-$1,500 a month.
Look for apartments and plan with that figure in mind.
How to save money
If you don't have between $6,000+ saved right now, don't panic. You can do plenty of things to save money before moving day. You can also save money over time—after your move—by making some sacrifices, or prioritizing your needs and cutting in areas that aren't that important to you. Here are a few ideas.
Get a roommate
Even with all the independence you gain from moving out, getting a roommate can still be a good idea. It dramatically reduces your rent costs and utilities, and makes sharing streaming services (and costs) like Netflix and groceries easier too.
But if you're going to get a roommate, choose wisely. Ensure they share the same values as you and are on the same page regarding how you will share your space. Ensure you're both clean, respectful, and financially secure enough to cover the cost of living together.
This is important not only because you don't want your life to be hell. But if you decide—after moving—that things just aren't going to cut it between you and your roommate, you may be doubling your budgeted expenses by making the decision to boot them.
Remember... you're saving money.
Create a budget
If you read between the lines on all of the expense stories above, you probably noted that taking the time to budget responsibly before moving is a must. That means understanding where your income and spending will come from and being 100% realistic about how much things like rent, bills, and groceries will cost you.
First, determine estimated costs for supplies such as boxes and moving trucks. Next, budget for rental deposits and the first month's rent. Factor in essential costs like groceries, furniture, and utility connection fees. Don't forget to budget for miscellaneous expenses, too.
Lastly, prepare a budget for future expenses, such as your security deposit and installation or activation fees. If you can, have at least a month or two of cash saved for emergencies. This can cover unexpected costs such as higher-than-expected bills, or a broken dryer or leaky faucet.
Get financially aware
Moving may be your motivation to get your finances in order, but it shouldn't be the only reason you do it. Making sure you have good financial health ahead of your move will pay off for years afterwards.
Aside from planning to move out, you should also consider your personal finances as a whole. For starters, know yourself, your habits, values, and motivations, because they will drive everything else in your financial life. We've created a helpful quiz to help you understand what kind of spender and saver you are.
Take our Money Persona quiz to get a good idea of where you're at financially so you can build a roadmap toward future financial success.

Learn about yourself so you can learn the best way to set goals - check out the Money Persona Quiz for free
Purchase used furniture
One of the best ways to save money while still making your new place feel like home is to get used furniture, instead of buying new. A new sofa might cost you $600-$800, but the classfieds and Facebook are full of used couches for less than $200. If you're squeamish, pick up a black light for $20 on Amazon, and you'll still be hundreds of dollars ahead.
Whether you get family furniture for free or purchase used items from a vintage store, used furniture will help keep more money in your pocket and can often still have that "new house" feeling.
Pay down debt
If you have a lot of high-interest debt, it's a good idea to pay it off before moving out. When your expenses go up after moving, you'll have less money to dedicate to paying debt. That means more interest payments and more money spent on debt over time. Check out this payoff calculator for some insight on how long it will take.
Not only are these high-interest rates and fees expensive, but they can also affect your credit score and limit your future options for loans on large purchases such as cars or even houses. So always aim to pay off high-interest debt first by cutting back on expenses and making extra payments when possible.
The takeaway
We hope this guide has helped answer the question, "How much should I save before moving out?" Ultimately, you should start by saving a few thousand dollars to cover the cost of moving out. And consider additional expenses and plan to cover them, so you're not ambushed by nasty surprises during and after your move.